A Discussion with Governor Tom Ridge
HVAO's Washington, DC chapter cordially invites you to a special discussion with Governor Tom Ridge on Wednesday, June 20th. Governor Ridge will discuss both current national security topics and his thoughts on navigating a public sector career.
Governor Ridge graduated with honors from Harvard College in 1967, and went on to serve in the infantry in Vietnam, earning a Bronze Star for Valor. After earning his law degree, he went into private practice before being elected to Congress in 1982. He later served as the Governor of Pennsylvania from 1995 to 2001, and, in 2003, became the first U.S. Secretary of Homeland Security.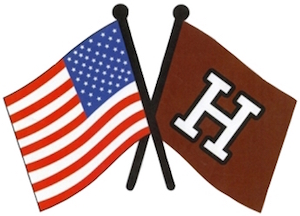 When
6:30 pm, June 20th (Wednesday)
Where
United States Court of Appeals for the Armed Forces
450 E St NW
Washington, DC 20442
Free Attandance for Currently Enrolled Students
HVAO-DC invites current Harvard students who are veterans or active duty members of the military to attend for free. If you are a current student who would like to attend the event, please email your first and last name, as well as your Harvard affiliation, to harvardveteransofwashington@gmail.com.
---
Harvard Veterans Alumni Organization Membership
Are you a member of the Harvard Veterans Alumni Organization (HVAO), a Special Interest Group of the Harvard Alumni Association? Membership is free and open to all Harvard Veterans! Joining the national organization will keep you connected to a large and diverse network of Alumni. Sign up here.