Presidential Appointment Opportunities for Harvard Veterans
A Forum with White House Personnel Director John DeStefano. Sponsored by the Harvard Veterans Alumni Organization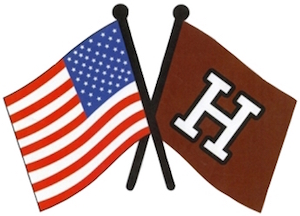 When
Monday, July 31, 2017 at 1:00 pm - 3:30 pm
Where
DLA Piper LLP (US)
500 Eighth Street, NW
Washington, DC 20004

Event Description
White House Director of Presidential Personnel John DeStefano and other presidential personnel experts will advise Harvard alumni military veterans about opportunities for presidential service in the executive branch of government as well as how to most effectively pursue presidential appointments. All Harvard alumni who have served in the armed forces are invited to attend.
Contact Person
Bill Murphy AB '88 (610) 529-6494 wjmurphy2@yahoo.com

Registration
RSVP required by Friday, July 28th. Seating capacity is limited. Please reserve your place early. Click here to RSVP.

Presenter Bios
John DeStefano is Assistant to the President and Director of Presidential Personnel at the White House. Prior to assuming his role as White House personnel chief in January 2017, DeStefano served as President of Data Trust, a Washington, DC political data firm from 2013-2017; Senior Advisor in the Office of the Speaker of the House of Representatives from 2011-2013, Deputy Executive Director of the National Republican Congressional Committee from 2009-2011, and Political Director for Republican Leader John Boehner from 2007-2009.

Kristine Bramsen is the Director of the Phillip N. Truluck Center for Leadership Development at the Heritage Foundation. She has over fifteen years of experience in personnel management, executive recruitment, and the building of political teams for government transitions and campaigns. Bramsen has been affiliated with The Heritage Foundation for over fifteen years in several roles, including as Director of Personnel, and currently directs Heritage's recruitment, staff development, and Job Bank initiatives. In this role, she managed the process of providing personnel recommendations to new Members of Congress in 2010-2011 and to the transition team for Governor-elect Bob McDonnell in 2009-2010. Bramsen served the Commonwealth of Virginia under the governorship of George Allen at the Department of Employee Relations Counselors (DERC). She was also involved in the recruitment and staffing of the National Gambling Impact Study Commission for Chairwoman Kay James.

Paul T. Conway has served under four presidents and three governors in a distinguished public service career including extensive experience in senior administration, political transition planning, and personnel recommendations. Most recently, he served as the Director of the Trump for America Presidential Transition Landing Team for the Office of Personnel Management. Conway served as the Chief of Staff of the Office of Personnel Management under Kay Coles James, Chief of Staff to U.S. Labor Secretary Elaine L. Chao, as an agency Chief of Staff at the Department of Homeland Security, and Special Assistant in the White House Office of National Drug Control Policy. At DHS, he was awarded the Secretary's Silver Medal by Secretary Michael Chertoff in recognition of exceptional individual leadership and service. For the Commonwealth of Virginia, he has served as the Deputy Secretary of Health and Human Resources, as a member of the Secure Commonwealth Panel for homeland security operations, and as a member of the Board of Health Professions for state medical licensing.